Folding treadmills are a great, compact option for increasing your aerobic activity through the day. You can create more space in your home with our WalkingPad Foldable treadmills.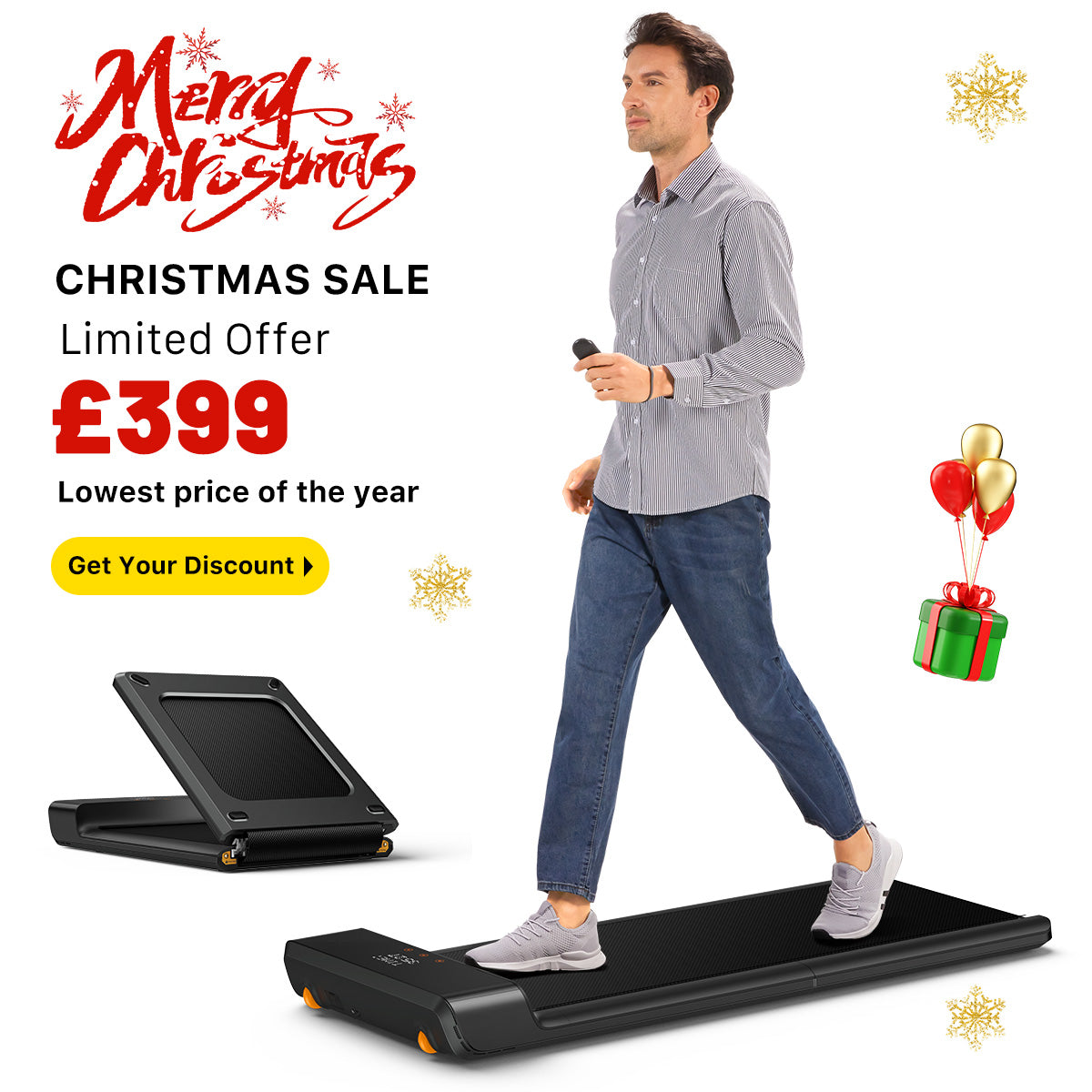 WalkingPad A1 Pro - £399 NOW
WalkingPad A1 Pro foldable treadmill for desk is the simple solution for adding movement into your day. 230 lbs user capacity.
BUY £399.00 NOW
Flash Sale: £699
WalkingPad X21 adds an operation panel to the armrest, making your operation easier. With a range of speeds ranging from0-7.5MPH, you can adjust your running speed in real time based on your running status.
BUY £699.00 NOW
Why you need a walking pad?
CONVENIENCE

A walking pad allows individuals to walk or exercise indoors, especially when outdoor walking or running is not possible or convenient.

HOME FITNESS

It provides a cushioned surface and various speed settings to simulate walking or running, making it a great option for those who want to stay active and maintain their fitness levels.

STAY HEALTHY

Walking pads can be used for rehabilitation purposes or as a convenient way to get some exercise while working or watching TV at home.

WALKING WHILE WORKING

Sitting for long periods of time can have detrimental effects on health, and a walking pad offers a solution by allowing individuals to walk while working.
Advantages of walkingpad treadmills
Excellent Folding Technology
When folded, a WalkingPad occupies just under0.5 sq.m.. Numerous spins and treads will not impair its capacity to fold.
Easy To Move And Store
The compact, foldable design make it easy to move and store foldable treadmills to save space. And it's out of the box and doesn't need to be installed.
No Assembly & Space Saving Design
This treadmill arrivesfully assembledand can be used right out of the box, fold it up and walk away in one easy step. When folded, a WalkingPad occupies just under0.5 sq.m.. Numerous spins and treads will not impair its capacity to fold.
FAQs
How long does shipping take?

Usually takes 5-10 days.
Processing time: in 48 business hours
Shipping method:UKMAIL&DHL
Shipping time: 3-5 business days
Shipping fee:
1. Free Shipping  (Orders >£100)
2. Cost £20  (Orders <£100)
"What if I receive a product and want to return it?"

Please contact our after-sales staff:contact@walkingpad.com when you encounter problems. If you want to know more about the return, here is the return policy :Click Here,
Is The Treadmill Loud?

The efficient brushless motor maintains a constant power output and generates just 75dB of noise at maximum speed under no-load conditions, allowing you to operate at full speed without disturbing downstairs neighbors.
How to register the app?

Please download the KS Fit APP from google play store or Apple APP store.
Before registering the APP, please change the country into yours on the homepage of the APP. Because phone number registeration is only available for Chinese users. Oversea customers should register with emails.
Is there a weight limit for walking pad?

Our Walking pads have a weight limit of between 220 and 240 lbs.
How do I place an order?

You can choose the items you like on our official website to place the order, add the product to the shopping cart on the product page, and then pay the order. Or click BUY IT NOW directly to place your order.