WalkingPad C1 Lightest Foldable Walking Treadmill 3.72MPH 220 lbs
Regular price

£499.00

Sale price

£369.00
Autumn Gift Card
- SAVE £70 -
WPAUTUMN
Copy Code
Valid Till: Sep. 30, 2023
PRODUCT SPECIFICATIONS

Technical Parameters

Product Name

:

Kingsmith WalkingPad C1 Treadmill
Motor :
Brush motor
Power Input

:

746 W
Sport mode

:

Standby mode/ Manual mode/ Automatic mode
Remote Display Screen

:

Display feedback data
Panel Display Screen

:

No screen display
Speed Range

:

0.5 - 3.75MPH / 0.5 - 6KPH
Unfold Size

:

57 * 20.7 * 4.6in / 1449 * 528 * 117mm
Folded Size

:

33.5 * 20.5 * 5.5in / 855 * 528 * 145.5mm
User Capacity

:

220 lbs / 100KG
Walking Area

:

47.24 * 16.5in / 1200*415mm
Voltage:
220V
Package Included
WalkingPad * 1

Power Cord * 1
Remote Control * 1
Remote Control Lanyard * 1
Allan Wrench * 1
Dimethicone * 1
Packing Detail
Net Weight

:

48 lbs / 22KG
Gross Weight

:

55 lbs / 25KG
Additional Option
APP

:

KS Fit
Color option

:

Grey, White
14 DAYS PRICE PROTECTION

WalkingPad will give you a refund for the difference in price if an item you bought on our Official Store is available for a lower cost than what you paid for it. This policy will available within 2 weeks after your purchase. Due to different Versions of WalkingPad between countries, we only protect your price for the same country, same version.

Contact us with your order number.
30 DAYS RETURN

RETURN YOUR WALKINGPAD

Dear friend, if you purchased a product from a retailer or another website, please contact the retailer or site for instructions about returns. For products purchased directly from this site, please read the following policy carefully.

If you are not satisfied with your WalkingPad, you may return it within 30 days upon delivery date. Due to the size and weight of our products, WalkingPad doesn't offer a refund for any shipping or delivery charges you may have paid in the following cases:

Accidental Order
Better price available
No reason given
No longer needed or wanted
Not compatible or not useful for intended purpose
Ordered wrong style/size/color
Damaged by the customer. 

Please also ensure that the product is returned in its original packaging and in the same condition as it was when you received it. Once we receive the returned product, we will inspect it to ensure that it meets the return criteria.

To initiate a return, please contact our customer service team at contact@walkingpad.com ( The return of products from the UK warehouse requires an appointment for a doorstep pickup, so please make sure to contact us ).

You will be required to provide your receipt or proof of purchase and the reason for the return. Once your return request is approved, our After Sale Team will provide you with the return instructions.

After we receive and inspect the returned treadmill, we will issue a refund to the original payment method within 3-5 business days if it meets our return criteria.

Only a partial refund (If applicable) will be given if the following conditions are met: 

The product is not in its original condition, there is damage or missing parts that were not caused by us.
The product is returned after 30 days from the date of delivery.
Any accessories order.

PROCESS OF RETURN

If you return the product within 30 days from the delivery date, please email contact@walkingpad.com with your order number or other contact information provided when submitting the order.

Based on the supplied details, our team will confirm your return. Additional information, such as package and equipment images, is requested as part of the return procedure. Before issuing the return label by email, we will confirm any/all return charges that must be paid.

We'll send you an email once we've received and checked your return to let you know it's been received. You will also receive information about whether or not returns have been approved or rejected.

Your refund will be automatically transferred to your credit card or payment card within 3-5 days after the returned parcel is delivered to the return center.

Delay or loss of a refund ( If applicable )

Please double-check your bank account if you have not yet received your refund.

After that, get in touch with your credit card company. Your refund may take some time to appear on your credit card.

After then, get in touch with your bank. It normally takes a long time for a refund to be processed.

Please contact us at contact@walkingpad.com if you have completed all of these steps and have not received a refund.

EXCHANGE ( If applicable )

We only replace items that are defective or damaged. Please send an email to contact@walkingpad.com and ship your product to our local warehouse if you need to replace a same one.

RETURN SHIPPING METHOD

Here are 2 ways to return it back to us:

Shipping By YourSelf: Please send the product to our nearest warehouse if you need to return the items. Depending on your country, ask our customer service team for the warehouse's address.
Pre-paid Return Lable from our warehouse: This way will be charged the return shipping fee of

£

20 or more for C1, P1, C2, and A1 Pro,

£

4

0

or more for X21, R1 Pro, and R2, depending on your location.

The delivery time of replacement goods may vary depending on your residential address.  

It would help if you used a traceable shipping provider or got transportation insurance to return products. We can't promise that we'll receive your return.

WARRANTY

Customers are covered by a one-year guarantee from WalkingPad. We provide complimentary returns and repairs within 30 days from the delivery date. Suppose the product is returned within the warranty period after more than 30 days from the delivery date. In that case, the customer can ship the product to our maintenance center with the shipping charge paid by the customer, and we will fix and return the product to the customer free of charge.
FREE SHIPPING

Our goal is to provide you with the greatest transportation options no matter where you live. Every day, we give services to hundreds of consumers worldwide, and we endeavor to provide you with the best possible service.
The order delivery timeline is separated into two parts:

Processing time: in 48 business hours.

Shipping method: Fedex & UPS & DPD & TNT...
Shipping time: 5-10 business days
Shipping fee: Free shipping order over 100£.
Share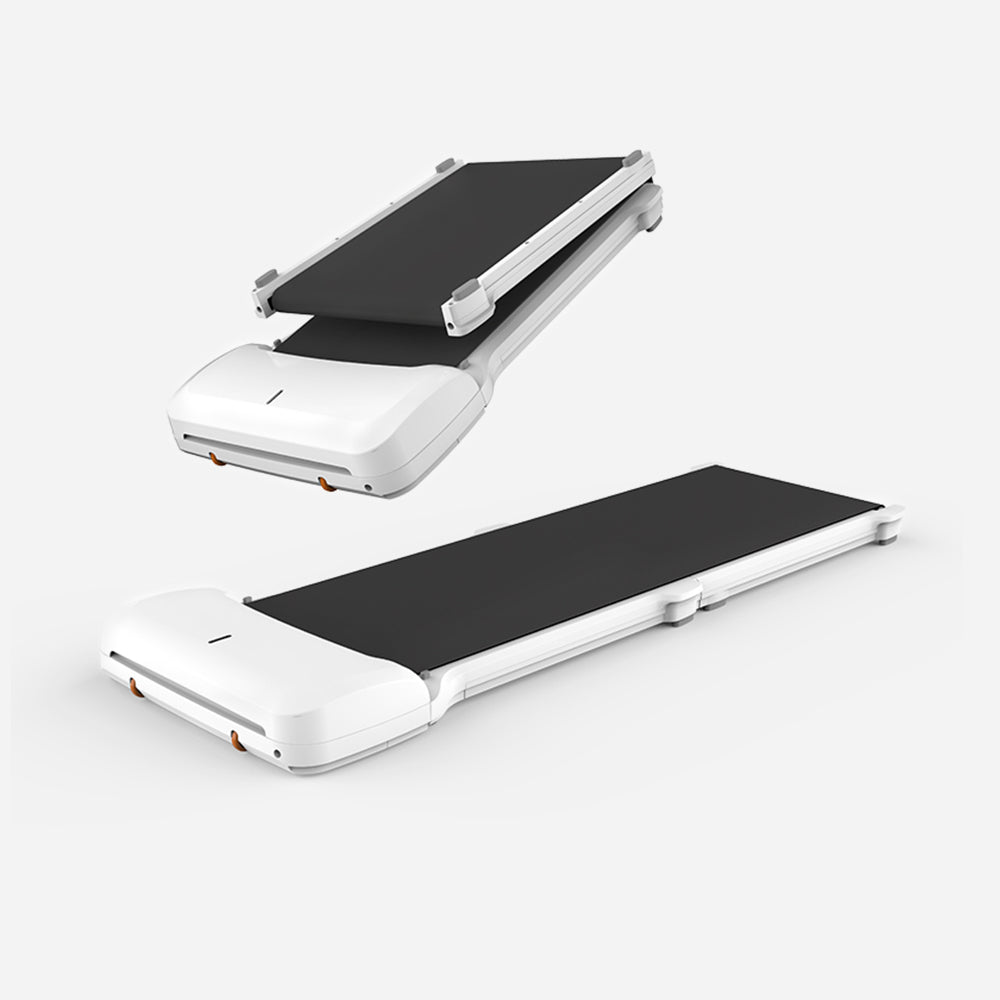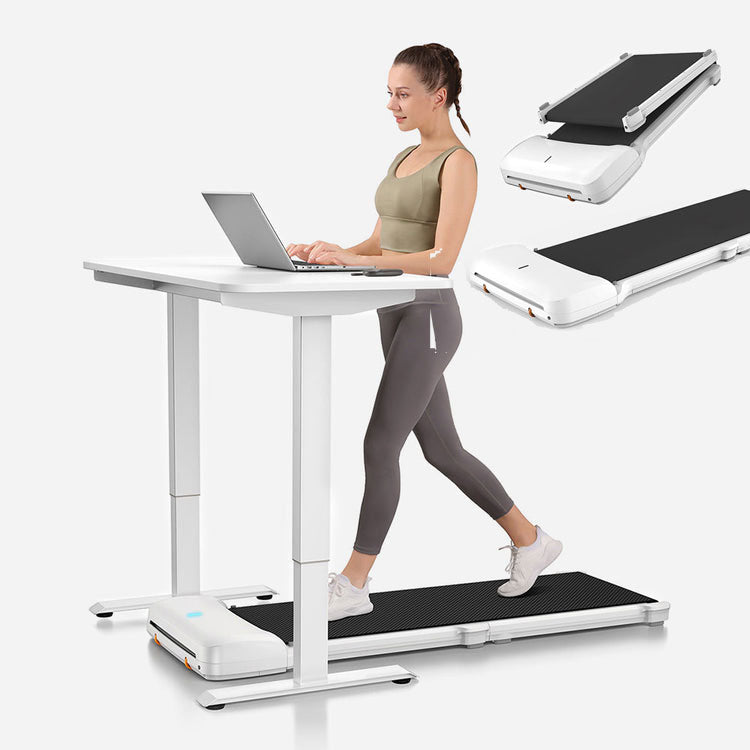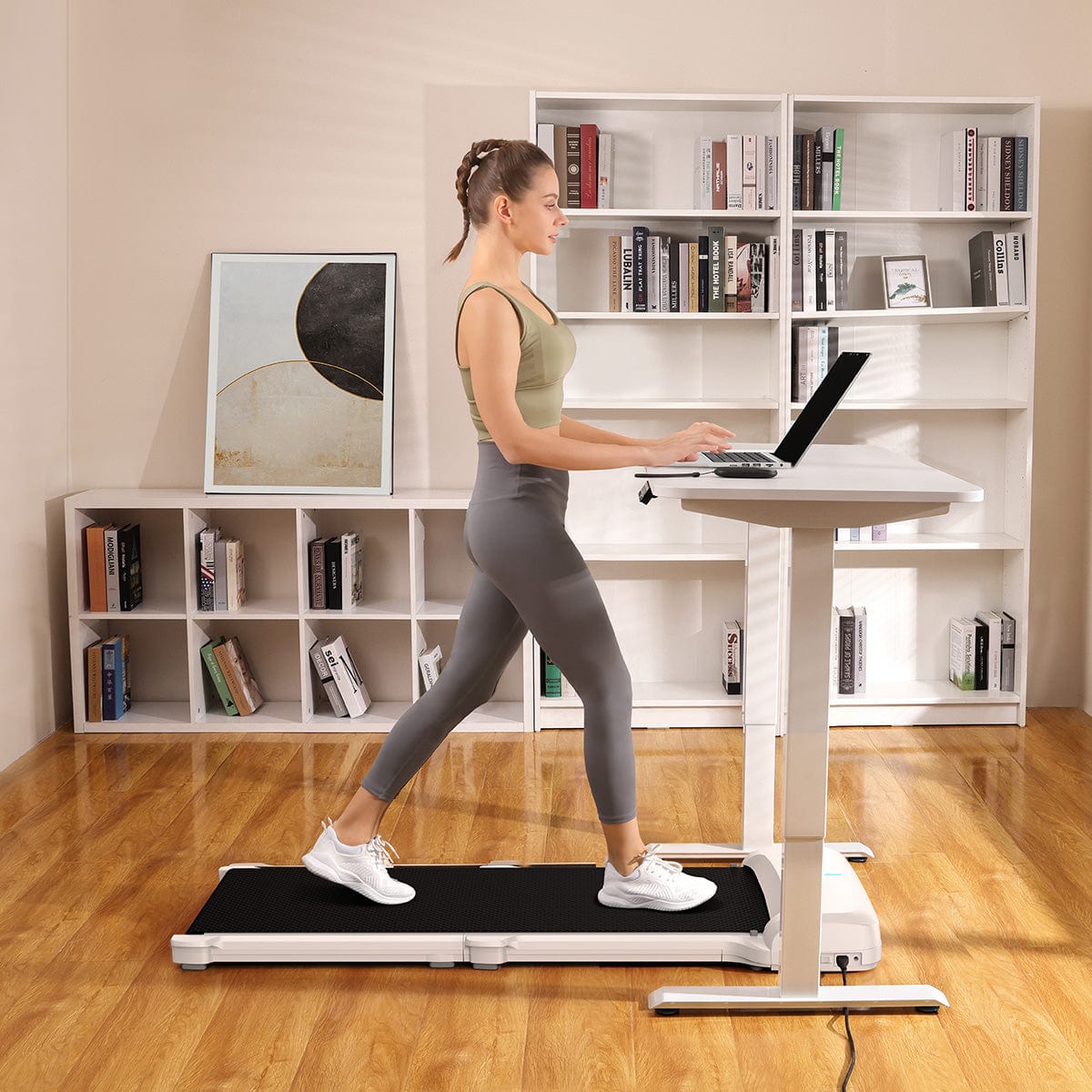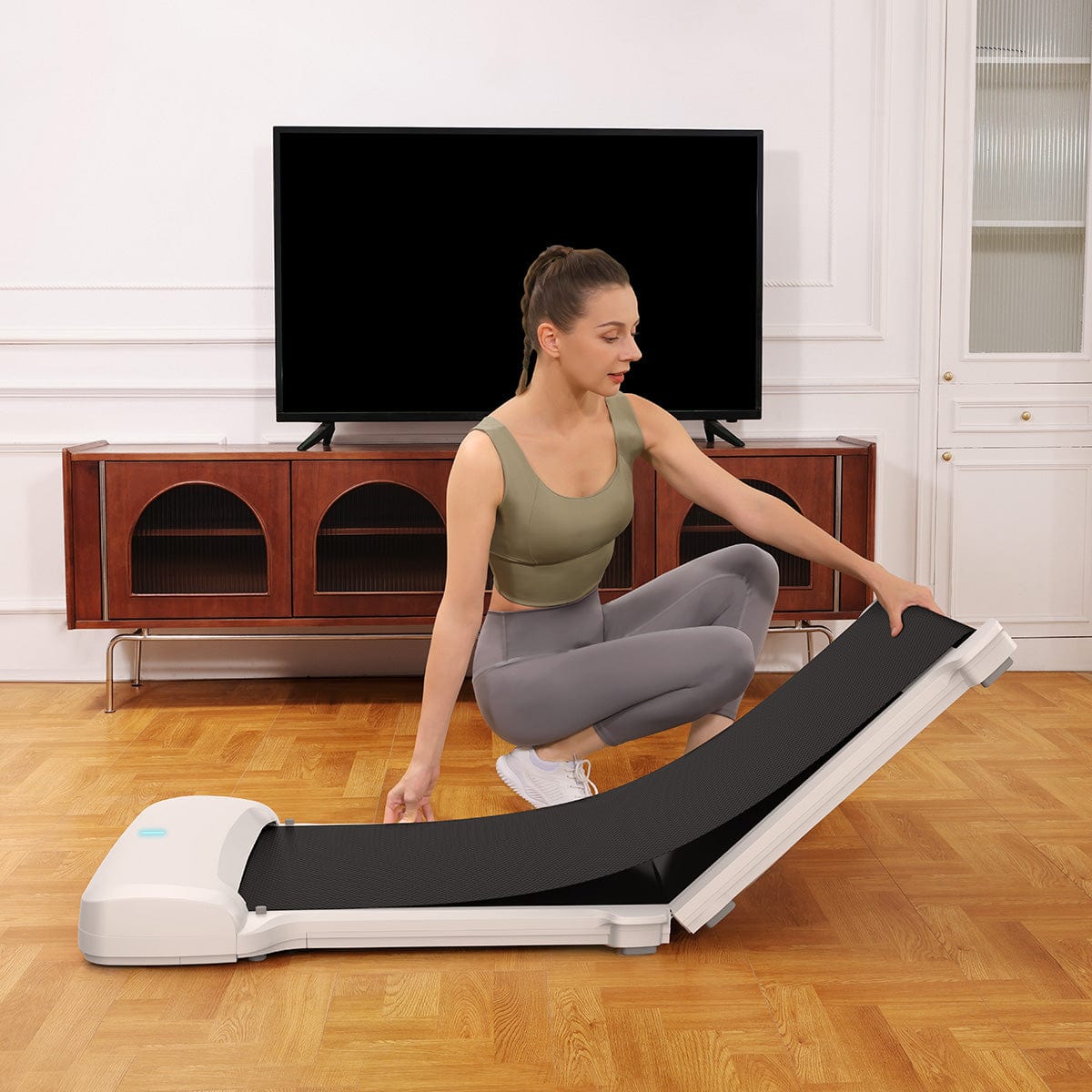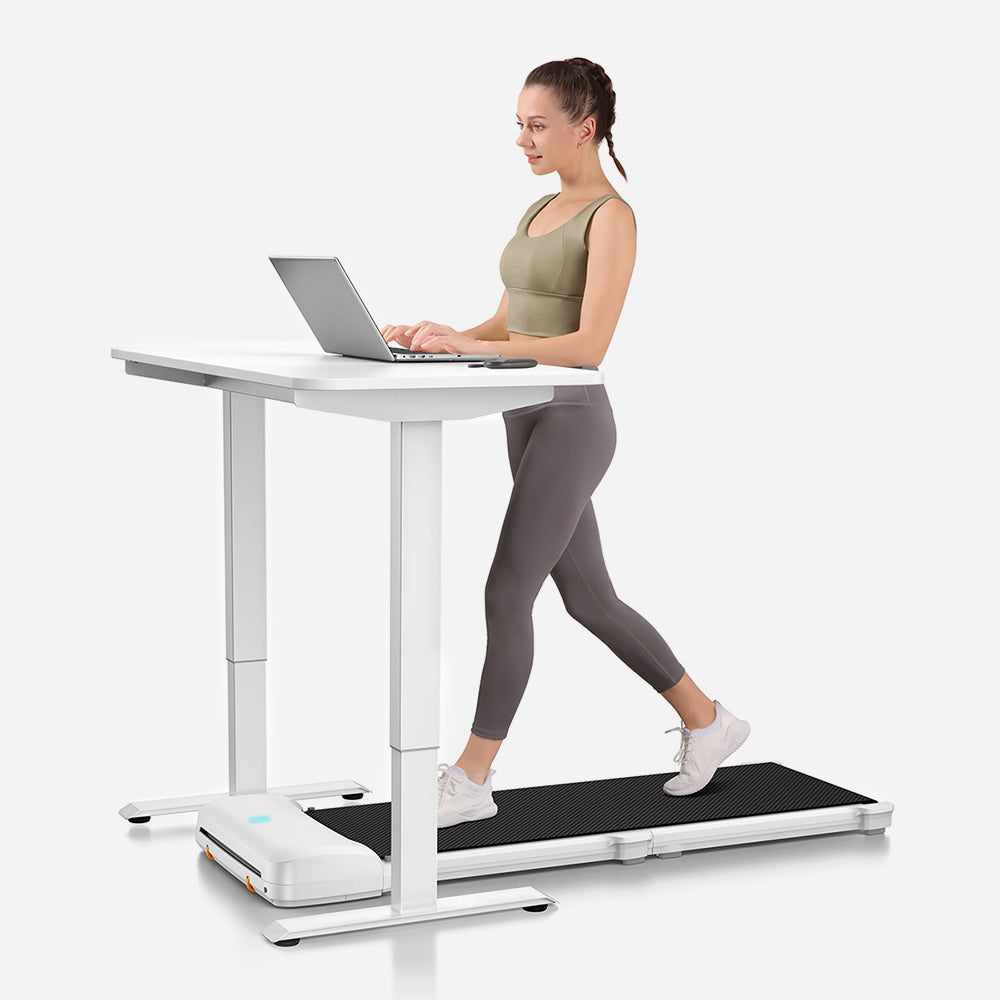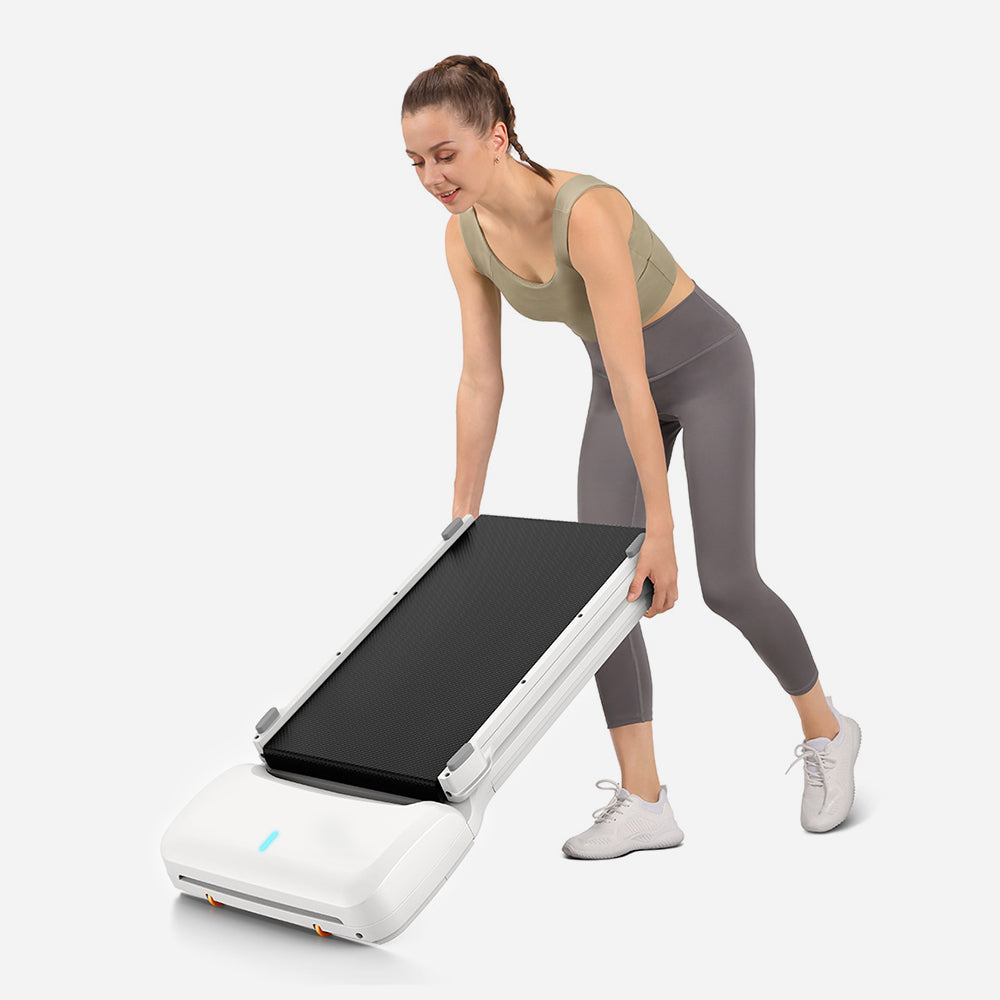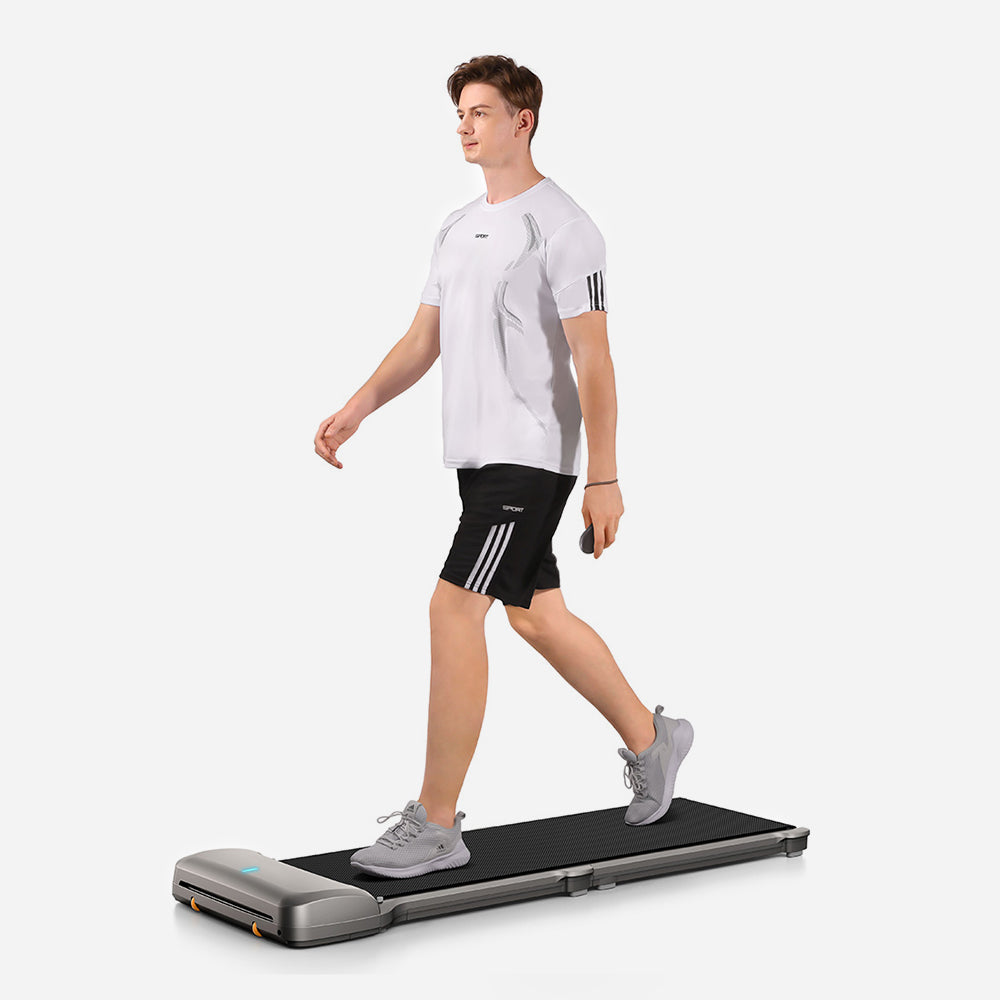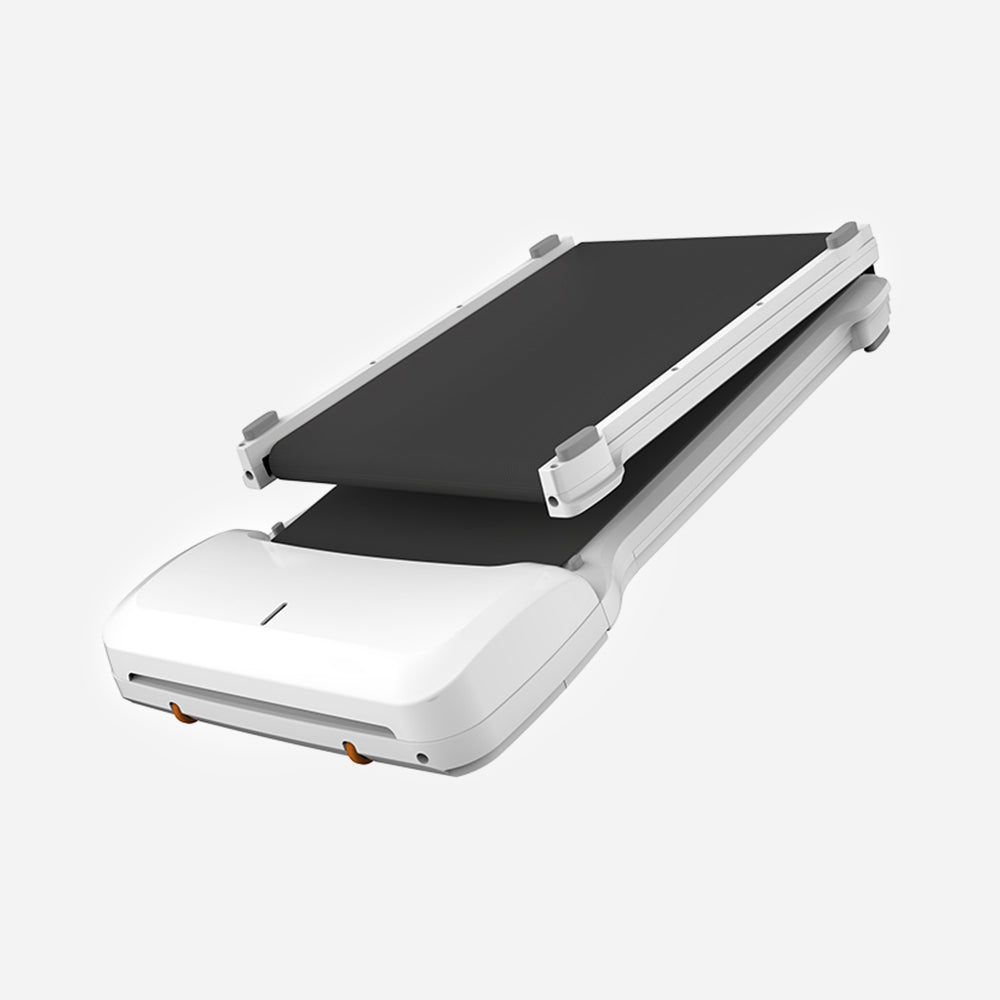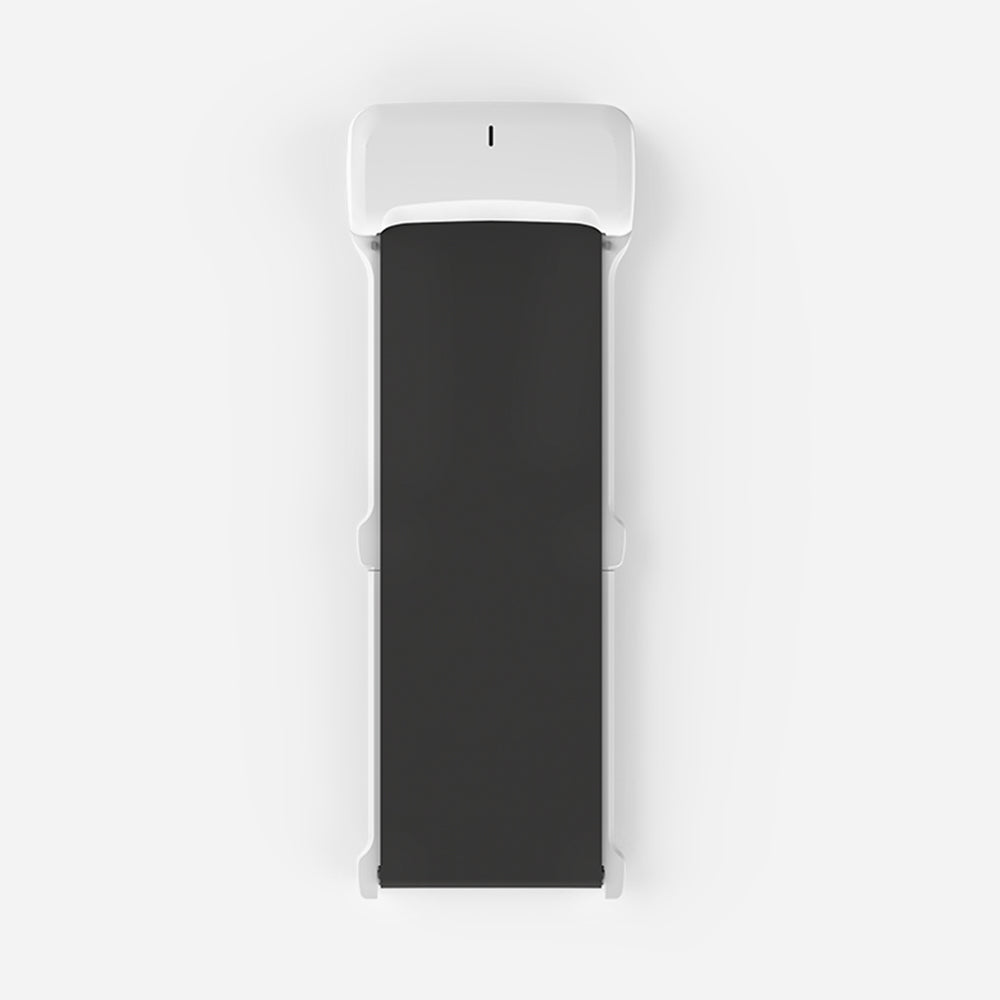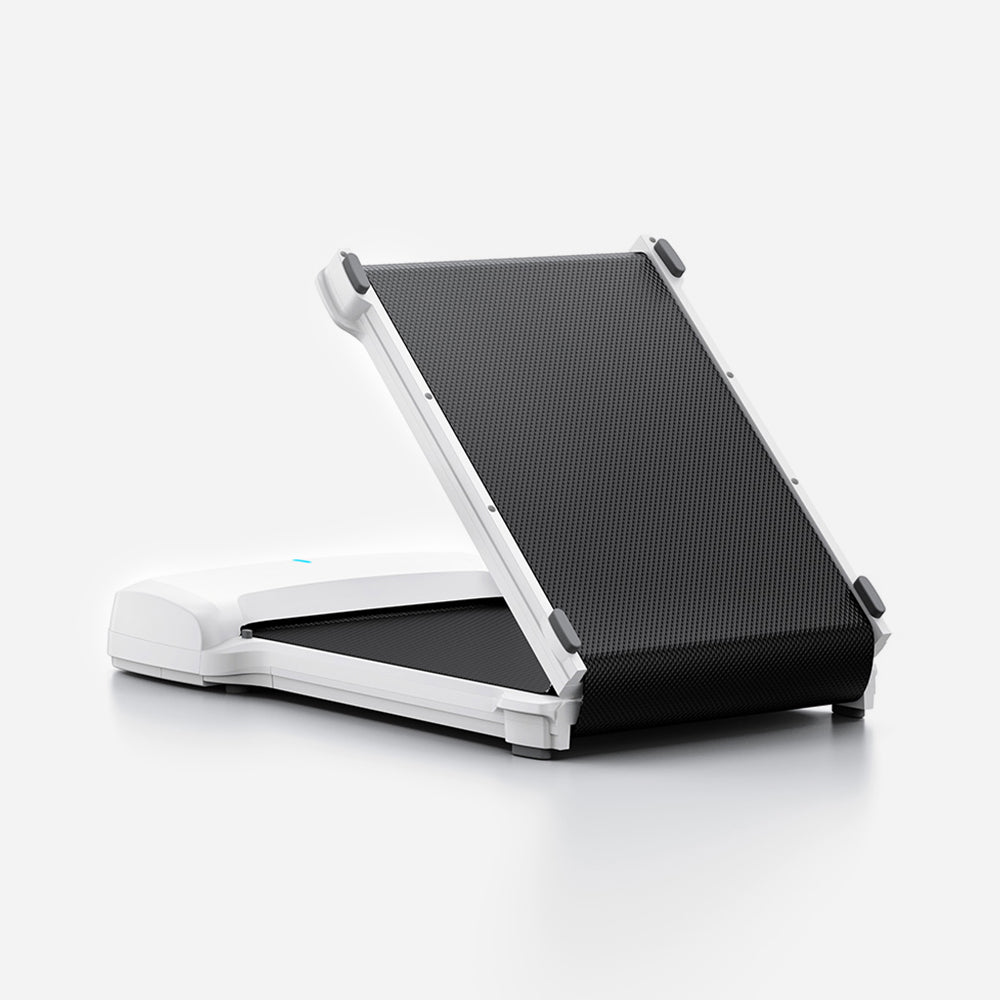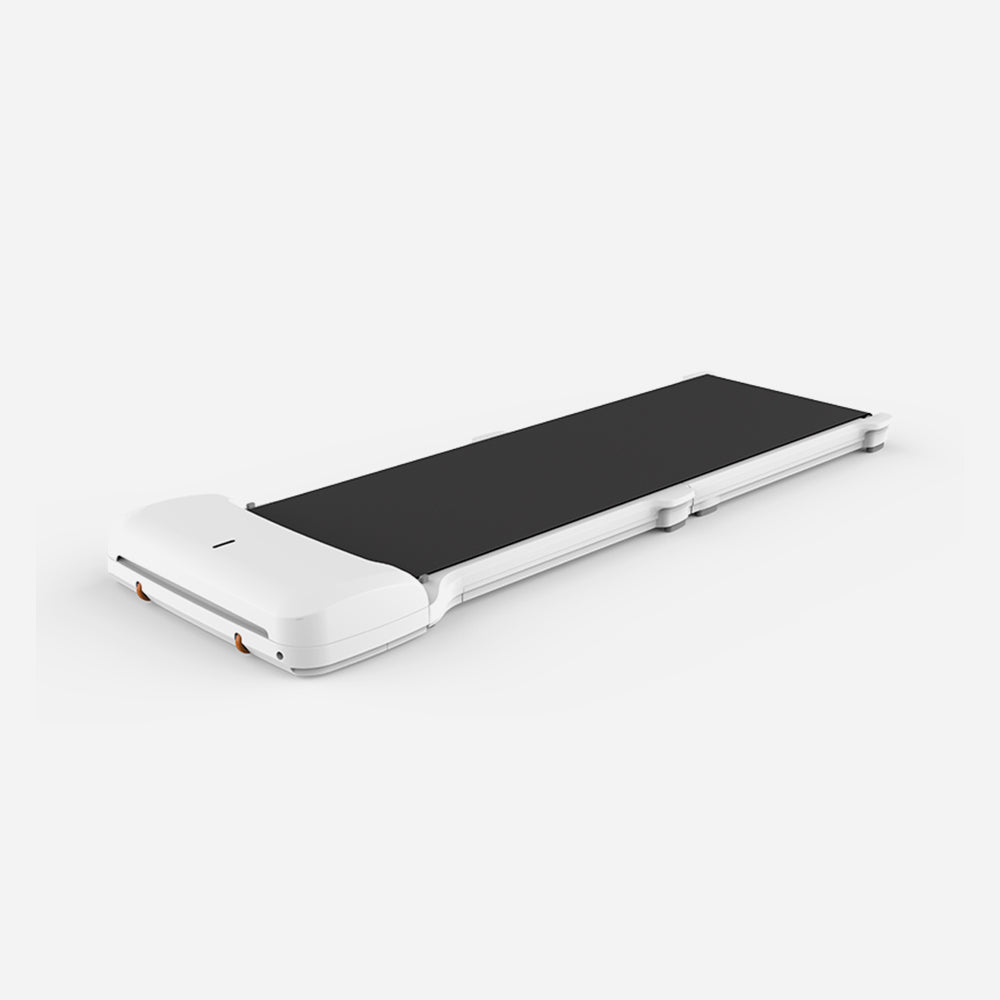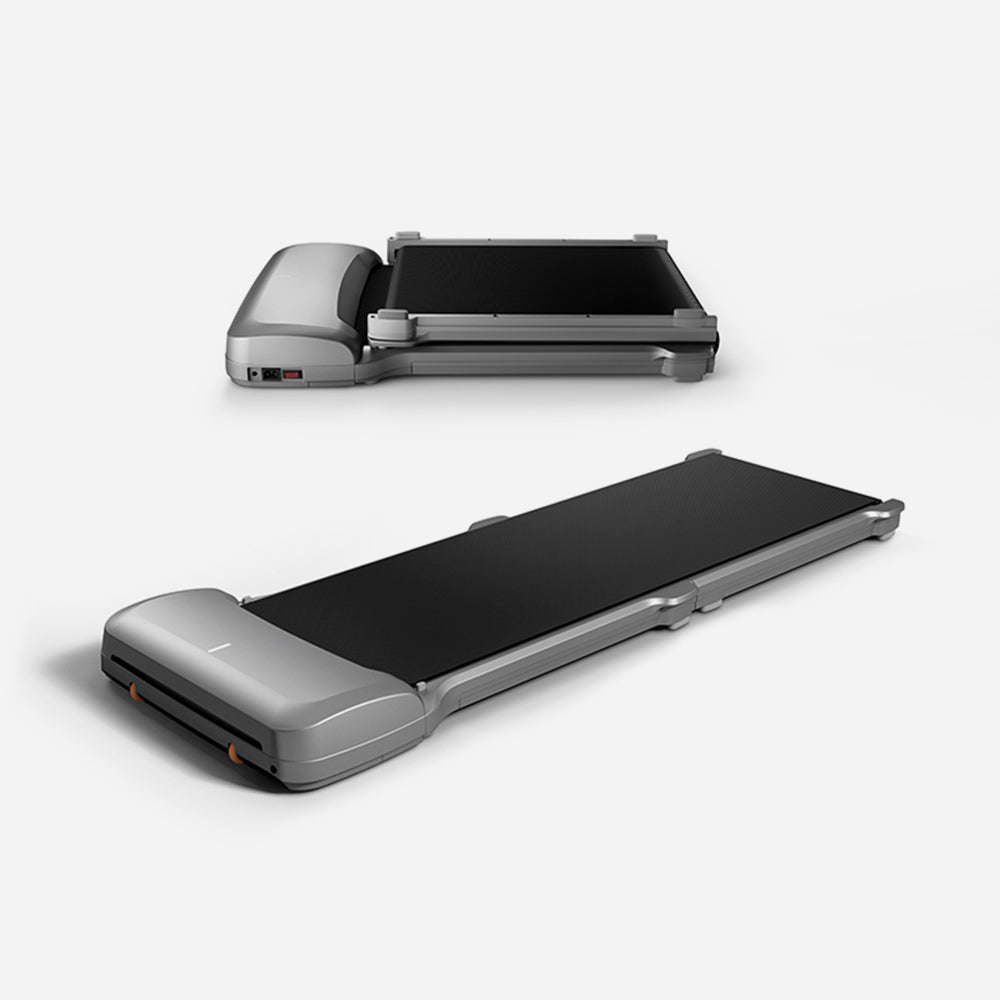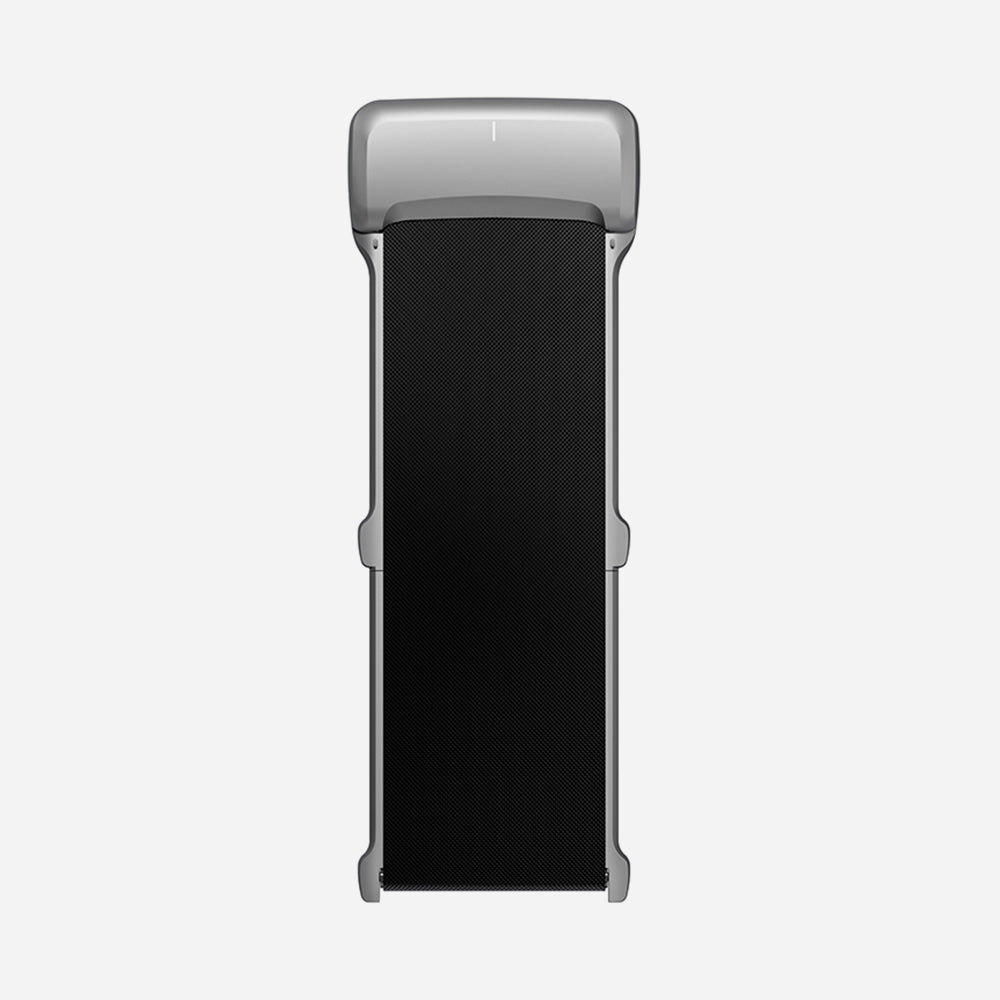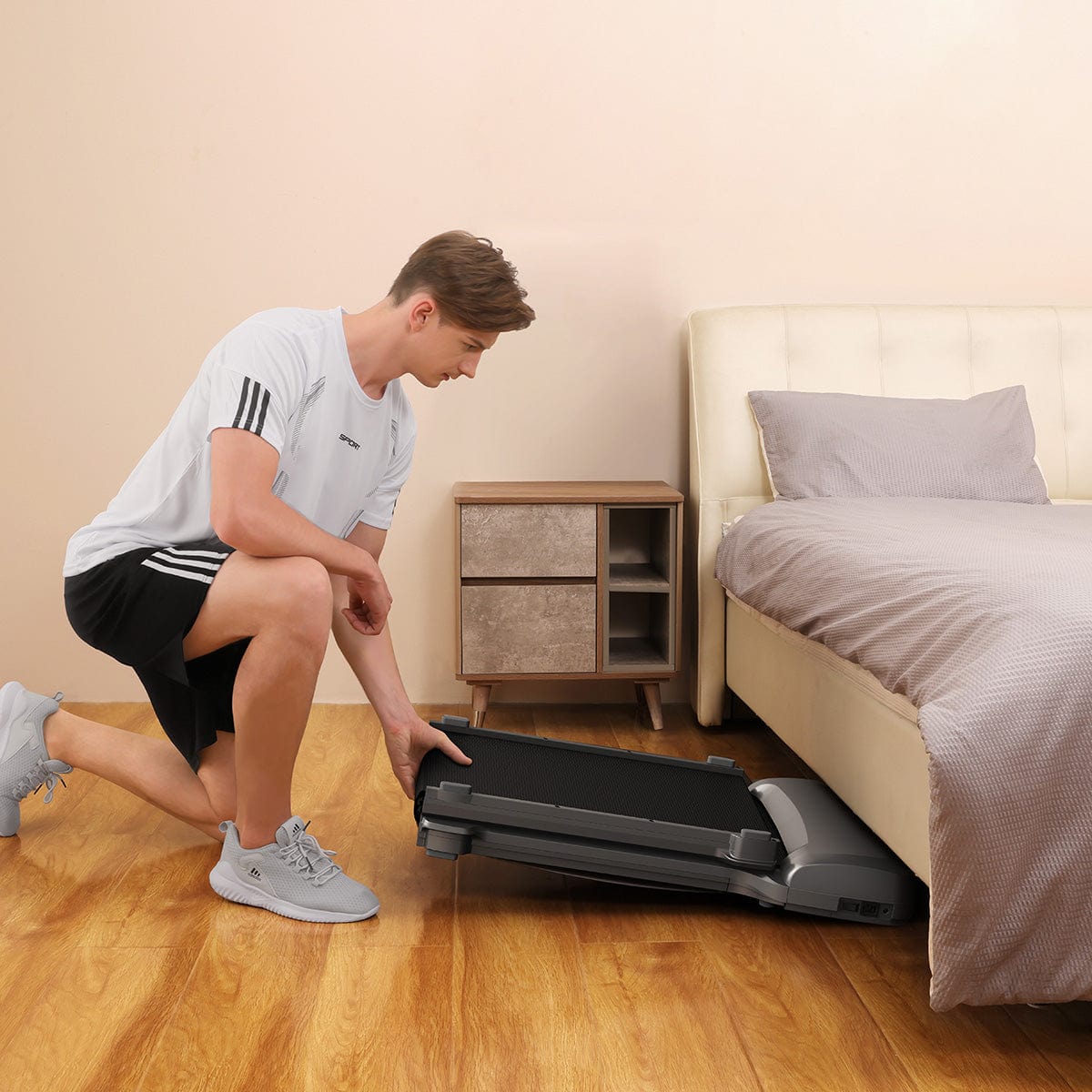 FOLDABLE DESIGN & NO ASSEMBLY REQUIRED

180-degree folding, greatly reducing the occupied area. No assembly required.

REMOTE DISPLAY SCREEN

Instead of a data screen panel, C1 comes with the display screen on the remote control.

COMFORTABLE TRACK

Add an EVA layer into the walking belt to protect your ankles and makes them smoother while running.

FOOT-SENSING SPEED CONTROL

Smart speed control, controlling speed with your feet ( With "A" mode ).
No Assembly & Space Saving Design
This treadmill arrives fully assembled and can be used right out of the box, fold it up and walk away in one easy step. When folded, a WalkingPad occupies just under 0.5 sq.m.. Numerous spins and treads will not impair its capacity to fold.
The Best Partner For Standing Desk
WalkingPad C1 foldable treadmill for desk is the simple solution for adding movement into your day. All work from home person need this to keep health.
3 Kinds Of Intelligent Control, 12-Gear Speed
Foot-sensing speed control, panel, remote control or APP control, at your disposal; 12-gear infinitely variable giving your desired speed.
Technical Parameters

Product Name

:

Kingsmith WalkingPad C1 Treadmill
Motor :
Brush motor
Power Input

:

746 W
Sport mode

:

Standby mode/ Manual mode/ Automatic mode
Remote Display Screen

:

Display feedback data
Panel Display Screen

:

No screen display
Speed Range

:

0.5 - 3.75MPH / 0.5 - 6KPH
Unfold Size

:

57 * 20.7 * 4.6in / 1449 * 528 * 117mm
Folded Size

:

33.5 * 20.5 * 5.5in / 855 * 528 * 145.5mm
User Capacity

:

220 lbs / 100KG
Walking Area

:

47.24 * 16.5in / 1200*415mm
Voltage:
220V
Package Included
WalkingPad * 1

Power Cord * 1
Remote Control * 1
Remote Control Lanyard * 1
Allan Wrench * 1
Dimethicone * 1
Packing Detail
Net Weight

:

48 lbs / 22KG
Gross Weight

:

55 lbs / 25KG
Additional Option
APP

:

KS Fit
Color option

:

Grey, White
FAQs
How to register the app?

Please download the KS Fit APP from google play store or Apple APP store.
Before registering the APP, please change the country into yours on the homepage of the APP. Because phone number registeration is only available for Chinese users. Oversea customers should register with emails.
What if I receive a product and want to return it?

Please contact our after-sales staff:support@walkingpad.com when you encounter problems. If you want to know more about the return, here is the return policy :Click Here
Is The Treadmill Loud?

The efficient brushless motor maintains a constant power output and generates just 75dB of noise at maximum speed under no-load conditions, allowing you to operate at full speed without disturbing downstairs neighbors.